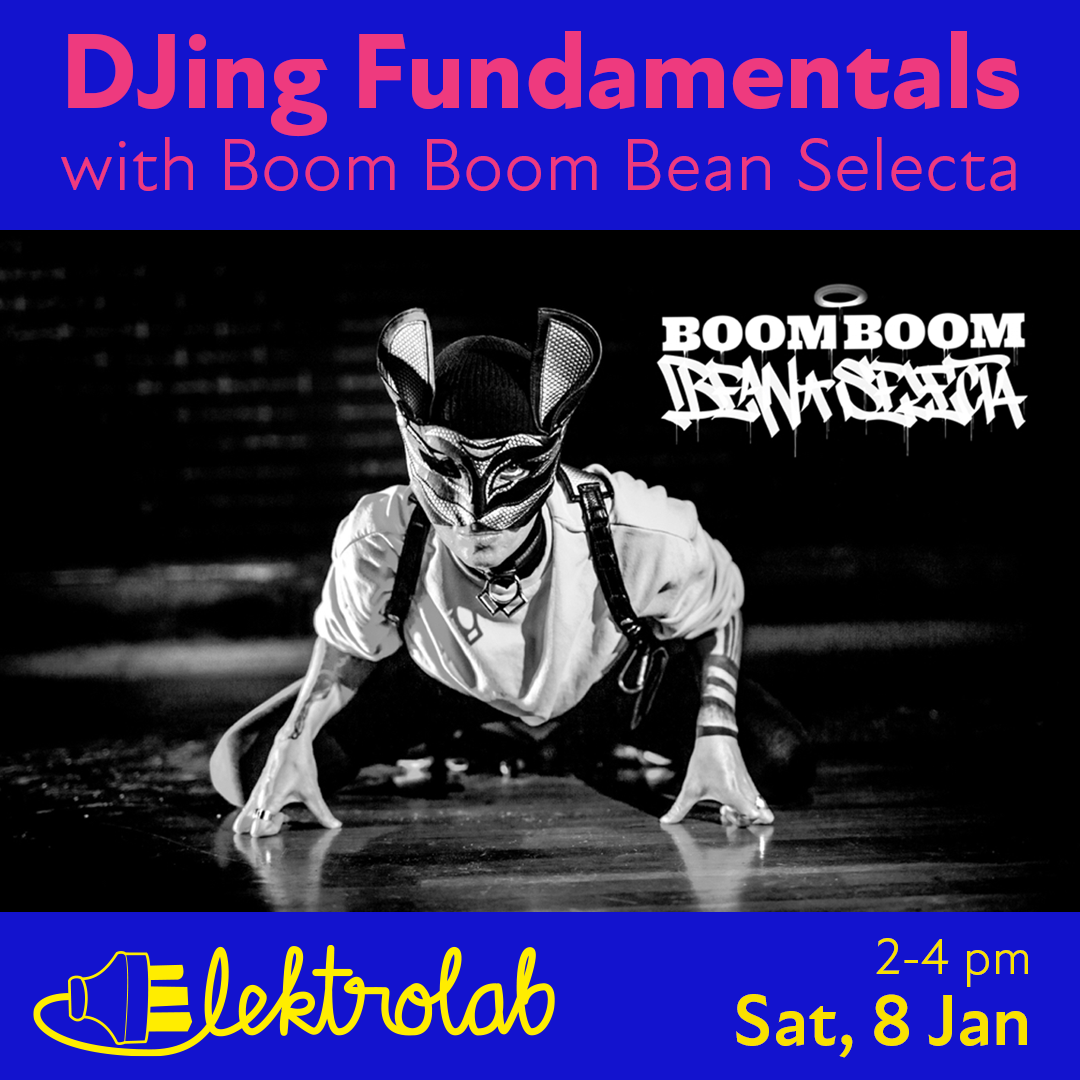 DJing Fundamentals with Boom Boom Bean Selecta
Facilitated by Leonie Rhodes
2:00 pm - 4:00 pm, January 8, 2022
Price: $30
Class size: 15
Venue: Elektrolab
A workshop for any cats who fancy having a go at learning how to DJ, Boom Boom Bean Selecta is leading an introductory session to cover everything you need to know to get started. Expect detail, depth and a passion for musicality. This is your chance to learn about the basics of musical structure, selection and beat matching from a pro. You'll get to have fun play on a large club setup as well as an all in one DJ system and a laptop and controller setup.
This workshop will also be useful for DJs who might have missed out on the basics like gain staging, red-lining and mixing with musical structure.
About the facilitator: Boom Boom Bean Selecta is the feline DJ'ing Alter-ego of street artist and event producer Leonie Rhodes. Mixing and blending smoothly, creatively and thoughtfully, BBBS communicates deep, and playful electronic narratives, told with heavy bass lines, grit, groove, nostalgia and radical storylines.
Currently a resident at the Femme Fatales and Candy in Brisbane, they bring decades of international raving experience to the Australian dance floor. In the last 12 months they've brought in the New Year at Amalgarhythmz, headlined Brisbane Festival, mixed 3 hours at Earth Frequency, opened the main stage at Elements and played for 9 hours at Yonder including an ecstatic and impromptu 5 hour set to close the festival.